$19.90
Out of stock
Bottled Bird Nest, Be in for a treat! [NEW FORMULA] 6 x 70ml ★ Bird Nest With White Fungus and American Ginseng 天然牌燕窝★
 Expiry: Year 2021
Rich in Glycoprotein, 100% new formula great taste, if not money back guarantee, real ginseng aroma when open the bottle.
★ 6bottles x 70 ml value buy!
★ 100% Chemical Free
★ No Bleaching
★ No Artificial Coloring
★ No Preservative
★ Premium Ingredients
★ Best tasting formulation
Suitable as GIFT SET with presentable packaging.
Suitable for all generations and genders to consume.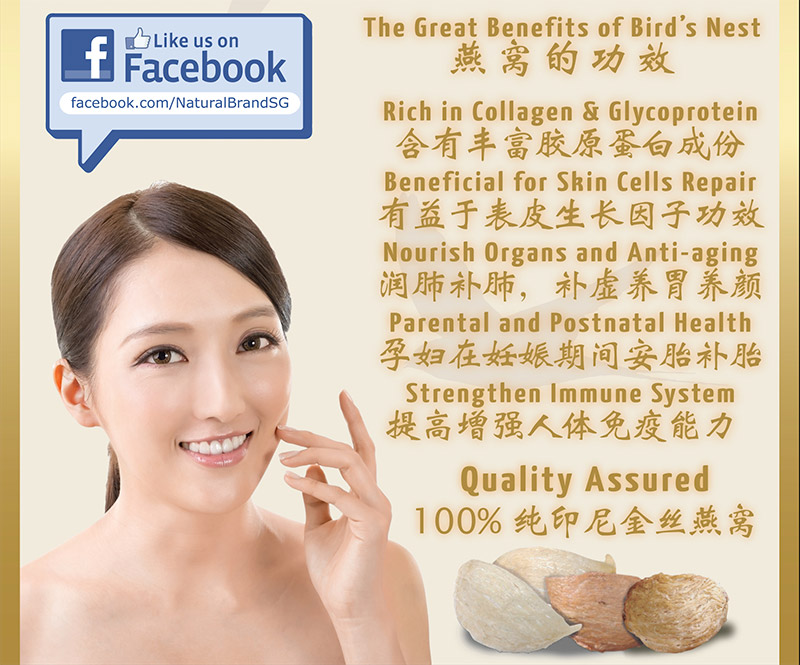 For OEM Bottling (moq 100 box), please contact 98375516 or kcteo@test.naturalbrand.sg for enquiry or use the contact form here.
Honest business, down to earth pricing. Certified NTU TCM course attended. Seller take stringent pride on quality of products that we carry, any product purchased found not authentic, full money back guaranteed at store, our promise to you.

♥ Celebrity 开心尤發 visiting our store ♥