What Customers Say About Us
Great Support
Kudos to their support staff for the awesome support! Helped made my buying decision so much easier online.
Value for Money Product
Received my product within 24 hours, have to say that the quality is superior to the retail shop outside that charge way high prices, very satisfied with my purchase.
Great Taste
One of the best quality bird's nest i have eaten so far. Their golden nest is smooth and fragrant, good buy!
It Makes a Difference
After eating Natural Brand Bird's Nest on a regular basis 3 times a week for 2 months, i feel a difference in my body. More energised and dynamic. Looking forward to a healthier lifestyle!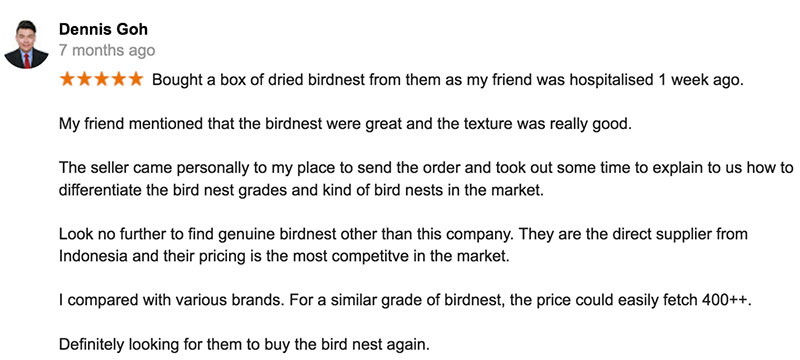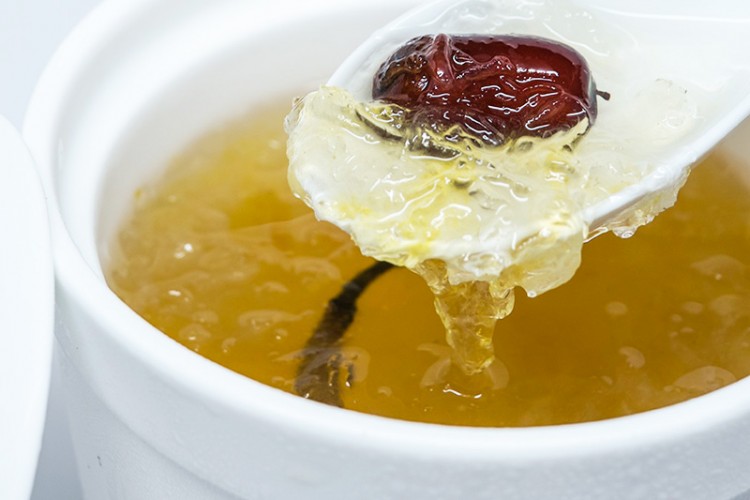 a We specialise in the harvesting of natural bird's nest from Indonesia. With more than a decade experience, we pride ourself to ensure top quality of our products. As a direct producer and distributor of edible bird's nest, we aim to make it affordable for everyone to enjoy the greatness of 100% pure bird nest.